Train with an accredited world leader in truck manufacturing & safety
Forklift Training with Linde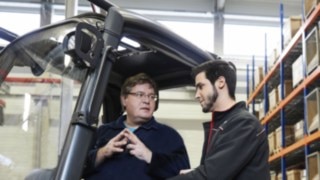 Linde is one of the world's market leaders in forklift truck manufacturing. As part of our commitment to our customers, we provide high quality, accredited, cost effective training courses and solutions for any organisation with an operational need for forklifts. Your Linde service partners offer training and development opportunities for various industrial trucks and everyday logistics operations (including tow trucks, pallet trucks, reach trucks, electric trucks and more). Training is local to you and can be conducted on-site or at a nearby Linde Service Partner Location. Find your ideal forklift training course with Linde.
Enquire Now
Legal & Safe
Organisations operating forklift equipment have a legal responsibility to ensure their employees receive basic MHE training and have been tested by an accredited instructor. In the UK, and many other countries, forklift training is a mandatory requirement for being able to operate a forklift truck. By undertaking a range of theoretical and practical training sessions, Linde trained forklift drivers are:
Knowledgeable about their truck's functionality, therefore causing fewer accidents.
Aware of all necessary safety precautions, therefore causing fewer accidents.
Operating with less driver error, therefore reducing truck damage.
Knowledgeable about operating their trucks productively (load rotations, tilt stability etc).
Aware of all energy-saving considerations (care procedures and servicing requirements).
Benefits of Linde Forklift Training
Fully accredited courses (including ITSSAR and the RTITB).
All courses follow best practice and deliver top standard education.
Wide scope of forklift and materials handling course availability.
Dedicated local training centres, UK wide.
On-site training options also available.
Training at a glance
All courses comply with the recommendations of the Health & Safety Commission L117 approved code of practice. On successful completion of these theoretical and practical training courses trainees will be certified and able to operate their trucks safely and skilfully. They will be provided with a written Certificate of Attendance.
Counterbalance
Training to drive a counterbalance forklift truck is relatively straightforward and the most common type of truck. It can be used both indoors and outdoors. It allows the user to manoeuvre to the exact position of the load you're trying to move because the forks extend from the front. Training for this machinery is vital because, if it is overloaded, then the forklift can tip over, causing potential damage property and injury to persons involved.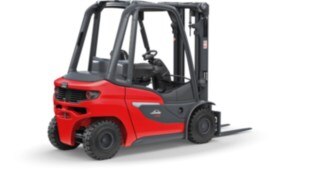 Responsibilities under the Health & Safety at Work Act, 1974, PUWER 98 & LOLER 98
Operators Safety code
Re-fuelling and Re-charging of Gas, Electric or Diesel Counterbalance Forklift truck
Pre-use checks
Factors affecting stability
Motive and hydraulic controls of the Counterbalance
Manoeuvring the Forklift Truck in open and confined areas
Stacking at different levels
De-stacking with laden and un-laden pallets
Loading and unloading lorries with the Counterbalance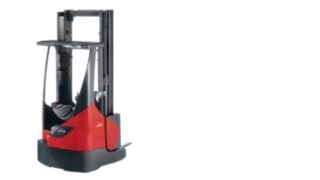 Reach Truck
Reach trucks are forklifts used in narrow aisle environments, such as warehouses. They are designed to have two outer legs that help distribute the load, and a single set of wheels in the back. Reach trucks instil confidence in the most challenging warehouse environments but need careful handling. When used to their full potential, reach trucks can bring down operational costs per pallet stored by enabling reduced aisle widths. Training on the safe and effective use of reach trucks is delivered by Linde throughout all industry sectors, and across different variants developed for more specialist applications (for example, multi-directional, outdoor use etc).
Man Up Order Pickers & VNA
Designed for narrow aisles these forklifts can handle loads up to heights of 13.6 metres. Additional features include special truck fork units, which can pick up and deposit loads at both the left and right side without compromising productivity or safety. On this course the driver will cover areas such as:
Responsibility of the operator
Operational Safety Code
Site Safety
Risk Assessment
Simple Manoeuvring
Advanced Manoeuvring
Basic Hydraulic & Electrical systems
Daily Safety Checks & Maintenance
Refuelling / Recharging
Stacking & De-stacking (Free & Racking)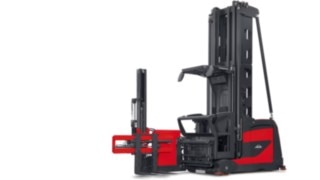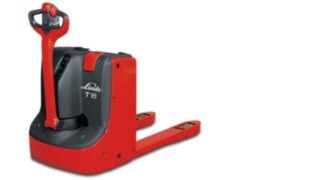 Pedestrian Pallet Trucks
Pedestrian industrial trucks (such as electric hand lift trucks) are practical and nimble assistants for logistics operations, making them a popular choice. Although their operation is straightforward and intuitive, they are statistically responsible for most forklift accidents. It is therefore crucial that employees are aware of the associated dangers and how to operate these trucks correctly. The relevant training course delivered by Linde teaches drivers everything they need to know:
Stability
Examples of Accidents
Correct Operation
Daily operational Test
Correct Charging of the Battery
Care & Servicing