Short Term Rentals just when you need them
We've got your event covered!
For events big or small
Whether you need a powered pallet truck for an exhibition, or a counterbalance forklift truck for an arena tour - Linde Rental Solutions make it happen – cost-effectively and just a phone call or email away.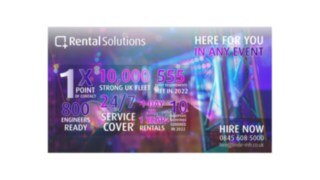 Availability
With access to our 45,000 strong truck fleet throughout Europe, you can be sure that we have the right equipment, wherever and whenever you need it. Each rental truck comes in Linde quality, perfect ergonomics, proven reliability, and industry-leading safety standards.
Find the rental truck for you
We know our customers need a fast, responsive, flexible, and reliable service - that is why we offer:
• Dedicated one point of contact for the events industry
• Specialist & dedicated event fleet
• Flexible & affordable pricing
• Support with European and Global requirements
• Fast deliveries & collections
• 24/7 service cover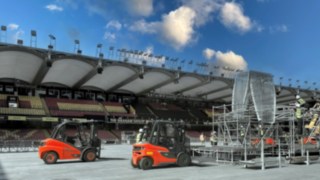 Our dedicated events team offer a fully project-managed service for all the equipment we supply - so you can get on with organising your event, with the safe knowledge that your material handling requirements are in hand.