Free webinars featuring hot industry topics
The Intralogistics Live Series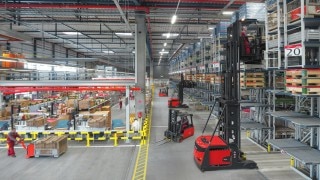 Intralogistics Live is a series of webinars hosted by us featuring the hot topics in warehouse management - from AI to automation, digitisation to data, and from skills to sustainability.
Each webinar, which lasts around 45 minutes, features our own specialists, industry experts and figureheads and those on the frontline leading intralogistics operations.
The Intralogistics Live sessions are chaired by former national BBC presenters, Clarence Mitchell and Dave Harries.
You can either join the free webinars live or watch the recordings which are uploaded here after each debate.
Automation - can you afford not to?
Low unemployment rates and high job vacancy levels are making for a tight labour market, which affects the logistics industry as it does other many areas of business in the UK. Unlike in some sectors however, warehouse operators have the option of filling skills gaps through automation.
This webinar will explore the issues around automation – and explore some myths. How do you finance such a major investment and measure the return? How will existing warehouse staff react? How do you find out what technology you need?
Using real-life examples, the panel will share experience around the transition to automated operations and how to plan for a warehouse where machines interact safely with humans without loss of productivity, perhaps even absorbing growth.
Download the recording here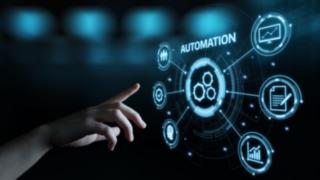 The critical role of intralogistics in an uncertain world
The supply chain has certainly had its fair share of challenges to contend with over the last two years - the pandemic, labour shortages and Brexit, and in recent months rising energy prices and the conflict in Ukraine. In doing so it's catapulted logistics to the top of the board agenda and is one of the most written about business topics in the media.

Whilst much of the focus and talk has been on the transportation challenge with the impact on driver numbers in the haulage sector, the clogging up of ports and now rising costs of fuel affecting road, air, ocean and rail freight providers, it's important not to lose sight of the role that highly efficient warehousing operations play in responding to the uncertain trading environment that continues unabated.

This webinar puts the spotlight on intralogistics and its critical role in making supply chains more resilient to the prospect of increased global volatility created by climate change, pandemics and geopolitical events.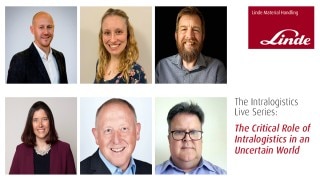 A Greenprint for Sustainable Warehousing
Transportation is normally the first thing we think about when considering the sustainability of logistics. Yet according to the UK Warehousing Association (UKWA), warehousing in this country in 2021 accounted for 566m sq ft of property – a rise of 32% over the previous six years. This represents a considerable carbon footprint and means that the future lies in end-to-end sustainability across the supply chain, inclusive of the warehousing environment.
With energy costs and environmental considerations now top of the corporate board agenda, this webinar puts the spotlight on intralogistics operation. It will explore what logistics providers, manufacturers, warehouse property owners and the renewables sector are doing to ensure business and environmental sustainability in the warehousing sector through saving energy, reducing emissions and optimising environmental footprint.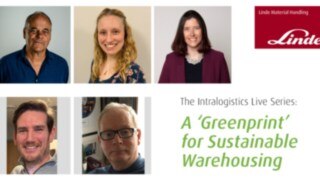 A Smarter Approach to Safety in a High-Tech Warehouse
Safety considerations have always been uppermost in warehouses, particularly in the way forklift trucks are operated. Advanced technology in the form of vehicle design has succeeded in limiting the risks involved in lifting and moving bulky and heavy loads and automation is reducing human involvement in many warehousing locations. How do these developments affect human behaviours and attitudes to safety? Can technological innovation alone eliminate risk to humans? This webinar will explore what logistics providers and customers are doing to enhance safety and how they might plan for a shared human/automated working environment.
This seminar will explore several aspects of warehousing safety, including:
• improving safety through innovation
• leadership – a 'no blame' culture driving behavioural change
• preventative rather than reactive approach to safety
• safety and sustainability
• embedding safety into investment decisions