Facts and information about Linde Material Handling
Get to know us!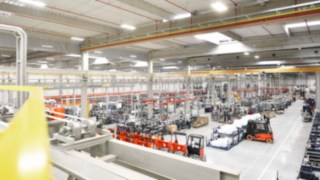 Would you like to know more about our company, or perhaps you are interested in working for Linde? This section contains some facts and information about our company, and will give you the chance to find out what makes Linde a leading innovator and what career opportunities we offer school leavers, graduates and experienced professionals.
Head to the press area for company news as well as product and event news for journalists, where you can read interesting field reports and articles about different fields of technology and industry, and take a look at the magazine.