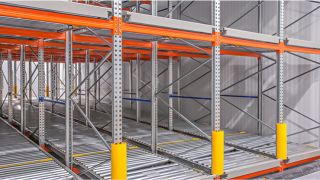 Ensuring the right amount and type of racking, combined with the correct trucks is fundamental to smooth operations in a distribution centre or a warehouse.
Our versatile range of storage and racking solutions gives you the flexibility to optimise the space in your warehouse and customise your racking to suit your individual needs.
The result is the ability to maximise your existing assets and ensure your trucks and your storage solutions are compatible for the best efficiency and productivity.
Explore the options
Wide Aisle Pallet Racking
Designed to store palletised goods using Reach and Counterbalance Forklift Trucks.
The height, depth and beam lengths are designed with pallet and available space in mind.
Many accessories such as wire mesh / timber decking, pallet supports and rack protection can be added to further customise the system to meet the customer requirement.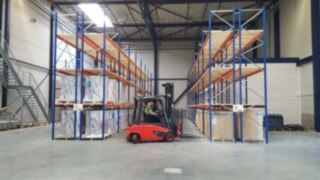 VNA Pallet Racking
A guided man up or man down very narrow aisle operation enables fast and accurate storage and retrieval of pallets.
Minimising the aisle width and maximising the height allows for optimum space utilisation while maintaining 100% access to all locations.
Drive In/Through Pallet Racking
When maximum capacity is essential Drive in Pallet Racking offers a cost effective solution.
Due to limited pallet accessibility and slower operation the correct SKU profile is essential.
Drive in pallet racking is especially popular in cols store or freezer applications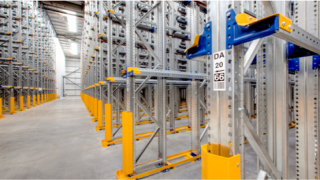 Got a question? We have the answer!
Call us now on 0845 608 5000 or complete an enquiry form here
Get in Touch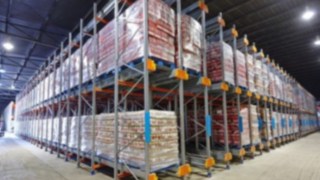 Shuttle System
Semi-automated the shuttle system is the optimal solution for storing pallets in a low SKU number environment and is designed to maximise the use of floor space and height available.
Since operators do not have to enter the aisles, safety is increased and damage is reduced. The system can be operated in FIFO or LIFO mode in temperatures as low as -30ºC.
Multiple pallet sizes can be handled in the same lane maximising capacity.
Cantilever Racking
Cantilever or Christmas tree racking is designed for the storage long lengths or oversized products.
Height, length, arm pitch and capacity are designed with the customers requirement in mind.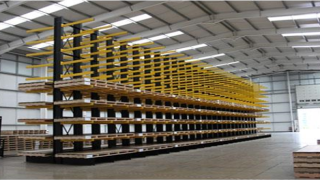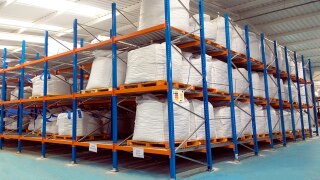 Pallet Live
Pallets loaded into Pallet Live Racking are delivered to the pick/offload face by roller beds. Pallets removed are automatically replaced with the next pallet in the lane.
Speed controllers and pallet separators ensure a safe, smooth operation.
FIFO operation maintains stock rotation