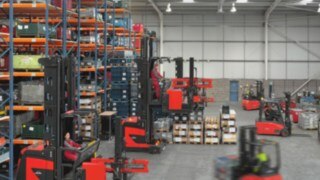 Digitisation is changing the world of logistics. With growing volumes of data and networking in the industry, logistical processes are becoming increasingly complex. Forklift trucks can sometimes even act autonomously and communicate thanks to an array of sensors—the fleet is becoming intelligent. Fleet managers control processes in real time and achieve significant rates of increase in movement of goods.
With the connect: fleet management system, Linde provides precisely the information the fleet operators need for efficient deployment of their forklift trucks, regardless of location and fleet size, whether new or existing forklift trucks or other manufacturers' products. Get to know the connect: world of products and teach your forklift trucks to speak.
connect: The path to an intelligent fleet
The connect: product family networks forklift trucks and constantly updates the fleet manager as to the status of their logistics in production or warehouses. This transparency makes deploying a fleet safer and more cost-effective. The availability of each individual forklift truck increases.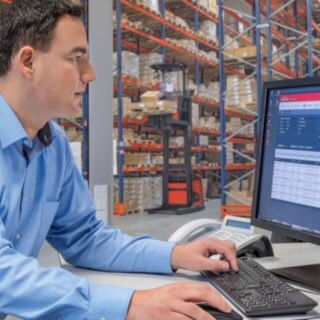 The advantages of connect:
More cost-effective
Identification of underused and overused forklift trucks
Identification of fault-prone forklifts
Improvement of the logistics processes
Increasing availability of the forklift trucks
Early identification and documentation of bottlenecks
Recognising overcapacity and reducing or avoiding it
Highest degree of safety
Rule out unauthorised use of forklift trucks
Limit intentional misuse and irresponsible driving
Recognising and removing hazard spots in forklift truck traffic
Automated speed adjustment in defined zones
Early detection of operational limitations of the forklift truck
Increasing awareness of responsibility and competence
More transparency
Clear assignment of operators and forklift trucks
Administration of operator's licenses, training and health checks
Representation of the organisational structure in fleet management
Detailed usage and consumption data for each forklift truck
Individually configurable, informative reports
Optimal service
Reducing substantive damage
Track maintenance intervals
Avoid overuse of individual forklift trucks
Prevent key loss
Early detection of damage to the forklift truck