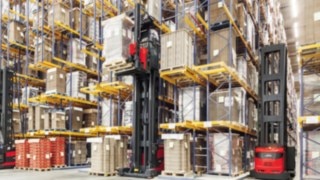 The requirements of a fleet management system are often very specific: Every business offers a different working environment for the forklift trucks in a fleet. Accordingly, you can combine the individual function modules of connect: to form one system that optimally meets your individual requirements.
connect:ac - access control
With connect:ac operators control access to your fleet: Who is currently at the wheel of which forklift truck? connect:ac forms the basis for planned fleet deployment.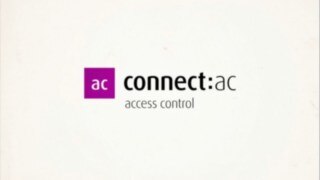 Access control - The electronic key
The application enables the unlocking of forklift trucks using PIN or RFID, the assignment of operators and forklift trucks, as well as the administration of rights (such as operator's license and eye test).
Unauthorised use of forklift trucks no longer possible
Access can be regulated by person, period of validity, driving authorisation and forklift truck
Evidence of forklift truck possible at all times
Operator-specific forklift truck settings, such as reduction of speed
Lost keys no longer possible
More conscious operator behaviour with the forklift trucks
Contactless identification via RFID transponder or PIN procedure using a keypad
Also available for retrofitting
Pre-operational check - Pre-shift check via app
The app for smartphone or tablet enables a safe and simple forklift truck check to be carried out before each use. Deficiencies can be immediately documented by photo and sent to the fleet manager. The forklift truck can only then be started when the check is complete and the forklift truck is ready to use.
High operational safety, because the forklift truck can only be started when the pre-shift check is complete
Simplified pre-shift check via app with immediate added value
Regular querying of forklift truck condition
Digitisation of the test results saves paper
Automatic e-mail report in real time
Photo documentation of damage or anomalies on the forklift truck
Fleet manager can freely define questions using a configurator
Documentation of all defined questions and answers
App available for all mobile Android devices with NFC technology
Also available for retrofitting
connect: - crash detection
connect: documents the use of the fleet forklift trucks: Was a forklift truck being used a lot, or was it often not in use? Were there any accidents? Is the forklift truck functional?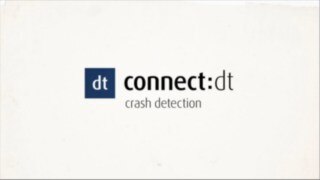 Crash detection - The electronic damage monitor
Was there an accident? Is part of the company site uneven? Is a operator driving without care? connect: crash detection records the time and severity of heavy shocks which could lead to forklift truck damage.
Identification of danger points or floor damage on the company site
Intentional misuse or irresponsible driving can be attributed to individual operators
Reduction of damage due to improper use
Reduction of repair costs
Early detection of forklift truck damage
Automatic speed reduction of the forklift truck can be set
Recording threshold can be set individually
Determination of operator in the event of accidents or building damage
More conscious operator behaviour with the forklift trucks
Improved safety on the company site
Also available for retrofitting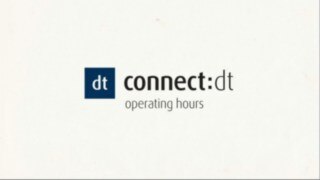 Operating hours - The digital driving logbook
Is a forklift truck rarely used? Will it soon exceed the operating hours agreed upon with the leasing partners? With connect: operating hours, fleet managers can regularly determine the deployment duration of your forklift trucks.
Automatic collection and transmission of the operating hours
Read-out interval can be set individually
No expense for manual recording of the operating hours
No disruption of operational processes
More transparency
Improved operational planning and optimised fleet utilisation
Better scheduling of service intervals
Avoiding unnecessary forklift truck down time
Early identification of bottlenecks
Warning if hours are exceeded
Reduced overuse of the forklift trucks
Reports possible for individual forklift trucks
Data transfer via mobile telecommunication network, no additional infrastructure
Also available for retrofitting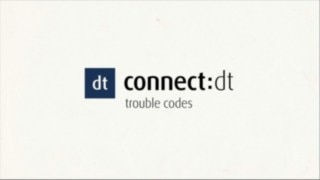 Trouble codes - automated error transmission from the forklift truck
Does an wearing part need to be replaced? Should a forklift truck be taken out of operation as a precaution? connect: trouble codes provides qualified information on errors on the forklift truck, even those which will not immediately limit performance.
Early detection of malfunctions or damage
Enables preventative servicing
Reduces forklift truck down time
Improved availability of the forklift trucks
Optimises service processes with reduced repair time
Transparency with error sources
Automatic information possible from the service organisation
Automated e-mail reports
Also available for retrofitting
connect:an - usage analysis
With connect:an fleet managers analyse and monitor the performance of their fleet: How often does a forklift truck drive or lift? How much energy is it using?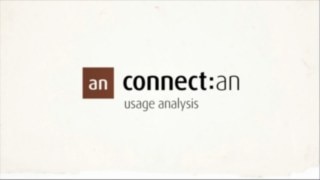 Usage analyses - The digital use-of-potential analysis
How is the forklift truck's usage time divided between driving and lifting? Does the use conform to the forklift truck's performance profile? connect:an usage analysis provides details on how well the capacity of the forklift truck and the entire fleet are being used.
Overview of forklift truck availability
Shows the actual fleet performance
Easy identification of insufficiently utilised forklift trucks
Displays potential for improvement within the fleet
Reduces new acquisitions or the use of replacement forklift trucks
Transparency of fleet utilisation
Enables conclusions to be drawn on the behaviour of individual operators
Data transfer possible using various communications technologies
Battery management - Digital battery maintenance
Is the battery being serviced properly? Are batteries frequently being charged to early or too late? connect:an battery management assesses the battery's status and detects possible operating errors using recorded parameters.
Prevention of damage and loss of performance through erroneous loading or maintenance
Increase in forklift truck availability
Prevention of unnecessary maintenance or replacement costs
Battery parameters are transparent at a glance
Notification when boundary limits are achieved
Energy consumption clearly quantifiable
Operating errors can be attributed to operators
Identification of rarely used or overused batteries
Makes drivers more aware of energy management
connect: - truck localisation
connect: knows the current location of each forklift truck. Is it in a warehouse or moving around outside? Is it approaching a particular warehouse area? Fleet managers can thus control forklift truck functions independent of location.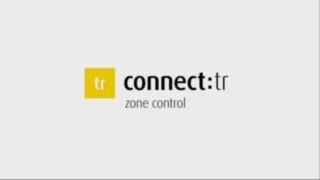 Zone control - Forklift truck paths always in sight
Are many forklift trucks and people moving around in the production or warehouse areas? Where are the forklift trucks? connect:tr controls internal traffic safely and easily without additional infrastructure.
Individual settings for operators and forklift trucks
Enables access to particular areas only for authorised forklift trucks
Improves safety in operational traffic
Prevents accidents and physical injury
Simple and cost-effective solution
Automated speed reduction possible by zone
Easy to retrofit
Quantitec: Positioning within the building down to the centimeter
People and forklift trucks cannot be located within a building by GPS signal, because the walls block the satellite signal. The Intralogistic Navigation (IntraNav) technology from Linde partner Quantitec shows that positioning down to the centimeter is nonetheless possible. It allows inertial sensors and radio-based runtime measurement to be effectively connected. The result is the most precise, most suitable positioning system for industrial applications in interior and exterior spaces.