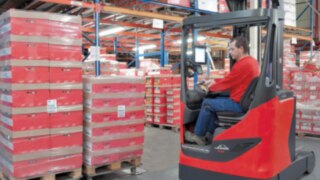 COVID-19 Status Update
Last updated – Thursday, April 23rd 2020
Dear valued customers and business partners
Following the Government's announcement of a further extension to the period of lockdown until at least mid-May, our business has taken further steps to continue its support to you all during this time.
Throughout this period our priority remains the ongoing safety of all employees – our own operational teams as well as those of our customers and business partners. We continue to achieve this through the adoption of and strict adherence to all Government guidance on social distancing, good hand hygiene disciplines and other protective measures. All ongoing operations have been adapted to take this guidance into consideration for the safety of all parties.
We continue to focus our support to customers in critical industry sectors in order to keep supply chains operational. We have met the unprecedented demand this has placed on our rental business with our teams working round the clock to prepare and deliver additional equipment to customers safely and efficiently.
Recently the Department for Transport issued official communication outlining the essential work of the logistics sector and indicating that all parties should continue operations to the greatest extent possible throughout this Covid-19 crisis. This applies to all supply chains and not only those for food and medical supplies. It is therefore our duty to comply with this request and you can rely on the commitment and professionalism of all Linde Material Handling employees to deliver on this responsibility.
Our support also extends to those customers that have needed to shut down or significantly scale back their operations as a result of Covid-19. We have not forgotten you and know that you continue to need our support in order to ensure your vital material handling fleets are protected. Below you will find advice and details on how to care for material handling equipment and batteries during extended shutdown periods. There is also further advice on how Linde Material Handling can support all customers in preparation for any operational ramp up that will help drive your business and our UK economic recovery. For further support or simply any advice during this time please do not hesitate to get in contact with us.
Once again I would like to thank you for your understanding, support and confidence at this time.
Max Sammartano
Managing Director