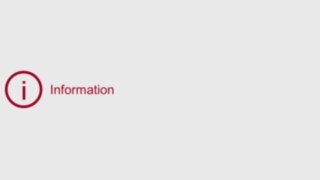 COVID-19 Status Update
Last updated – Thursday, March 26th 2020
Dear valued customers and business partners
Our country is currently experiencing an unprecedented period in history. Never before have we as a society, as individuals nor as businesses faced anything quite like the challenge that presents itself today.
During these uncertain and constantly evolving times we are met with two major challenges. First and foremost our primary concern is the continued safety of all of our colleagues, our customers and our business partners. In light of the guidance issued by the UK & Irish Governments and the World Health Organisation (WHO), we took steps to immediately identify and protect (through self-isolation measures) those colleagues deemed to be at greatest risk. Wherever possible we also took steps to ensure all employees who are capable of working from home were enabled to do so. For those colleagues required to remain operational, we have introduced additional controls and measures (in line with WHO guidelines) to minimise the risk these employees, as well as our customers and business partners face.
This leads us to the second and more complex challenge around our social responsibility aligned to the nature of our business. This responsibility requires us to support customers in critical industry sectors and keep supply chains operational at this time. These critical industries provide goods and services that enable society to keep functioning and extend to the areas of (but are not limited to) food production, grocery supply chain, healthcare, pharmaceutical & logistics. It is vital that we maintain continuity of supply and support to these customer operations.
A COVID-19 task force is permanently mobilised and monitoring both the evolution of the situation and health instructions in order to advise and adapt our operation accordingly.
In this particularly difficult period, we confirm to all of our customers and business partners that you can rely on the commitment and professionalism of all Linde Material Handling employees. We continue to do everything we can to support you on a daily basis to ensure continuity of your activities in the safest possible conditions for all.
We thank you for your understanding, support and confidence at this time.
Max Sammartano
Managing Director
LMH UK & Ireland Business Continuity Plan
All Linde Material Handling business functions remain fully operational and contactable via your normal communication channels
Our commercial relationships are maintained
Our short-term rental service remains fully mobilised and our teams are actively dealing with all increased demand placed on it currently by critical industry sectors
The sale and delivery of spare parts remain fully operational
Service engineers remain operational in the field. You can therefore continue to log requests for service engineer support via your normal channels
Priority is given to the repair and maintenance of equipment in critical industry sectors
For on-site interventions, we have developed specific guidance for our service controllers and service engineers to ensure the health and safety of our service engineers, customers and business partners alike
Fundamentally, we insist that access is granted for our service engineers to your on-site hand hygiene facilities as per the infection control measures issued by the WHO
Secondly, we insist on the necessity to respect all current social distancing guidelines whilst our engineers are on site
Linde EMEA COVID-19 Information