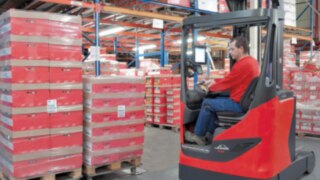 COVID-19 Status Update
Last updated – April 2021
Dear valued customers and business partners
As the UK's lockdown measures begin to ease, we would once again like to reassure our customers and business partners that Linde Material Handling is here to support you. Whether you are part of a critical industry who has remained open or, as a result of lockdown, you are only now in the process of re-opening, we remain committed to supporting the entire logistics supply chain at all times.
Our priority remains keeping our colleagues and customers safe and now doing our bit to help drive the country out of this pandemic. As such, our adherence to our COVID control measures and precautions remains fully in force and will do so until restrictions can be fully lifted.
Once again I would like to thank you for your understanding, support and confidence at this time.
Ulrike Just
Managing Director