Efficient technology for improved productivity
The IC trucks in the H20 – H25 EVO range are impressively robust, cost-effective, and safe. Powerful engines and the hydrostatic direct drive – which operates without a transmission or drum brakes – combine to achieve exceptional operational performance. The Linde Protector Frame protects the operator, as the roof and frame form an enclosed unit. The maintenance-free bearing of the axles and tilt cylinders reduces operating costs while increasing turnover. The robust H20 – H25 IC trucks are well-suited to harsh outdoor conditions.
Characteristics
Safety
The Linde Protector Frame forms an enclosed safety area around the operator, yet, thanks to the slim profile of the lift mast, the operator still retains good visibility to the front and on all sides. The low-lying centre of gravity and high-mounted steering axle bracket ensure greater stability, and in turn greater safety. What's more, the truck is very quiet, allowing the operator to better concentrate on what's happening around them, and the safety features are complemented by Linde Curve Assist, that regulates speed when cornering.
Linde Protector Frame
Linde Load Control
Good all-round visibility
Low centre of gravity truck
Responsive controls
Ergonomics
Every control element within the IC truck is optimised for the operator: the spacious cab with generous leg room offers plenty of space while every control element remains easily within reach, the suspension seat is easy on the back, and the rubber bearing decoupled drive axle reduces the impact of shocks. What's more, the truck can be effortlessly controlled using the Linde Load Control for all mast functions and the smooth-running dual pedal control.
Ergonomic cab and seat design
Reduced travel surface vibrations
Exceptional all-round visibility
Smooth and precise steering
Minimal driving noise
Handling
The H20 – H25 IC trucks boast a powerful drive, yet remain cost-effective in operation. This is made possible by high-torque diesel, propellant gas, or natural gas engines, while the hydrostatic direct drive simultaneously ensures a responsive, smooth, and precise driving experience. The Linde Load Control allows the operator to control all lifting mast functions to a high degree of precision, meaning operational performance is always on the rise.
Modern high torque engines
Hydrostatic drive for precise movement
Millimetre-precise, safe load handling
Service
All of the components of this IC truck are designed for short downtime and long service intervals. This is supported by an efficient filter system that ensures that the hydraulic oil can continue to be used for longer, meaning an oil change only becomes necessary after 6,000 operating hours. Similarly, the first engine oil change is required after 1,000 operating hours, and a drive belt replacement after 3,000 hours. Several components, such as the axle and the mast and tilt cylinder bearings require no servicing at all.
Long maintenance intervals
Maintenance-free movement parts
Easy maintenance access
Reduced auxiliary costs
Technical Data
| Model | Load capacity/Load | Load centre distance | Height of overhead guard (cabin) | Aisle width with pallet 800 x 1200 along forks |
| --- | --- | --- | --- | --- |
| H20/600 CNG | 2.0 (t) | 600 (mm) | 2170 (mm) | 4172 (mm) |
| H20/600D | 2.0 (t) | 600 (mm) | 2170 (mm) | 4172 (mm) |
| H20/600T | 2.0 (t) | 600 (mm) | 2170 (mm) | 4172 (mm) |
| H25 CNG | 2.5 (t) | 500 (mm) | 2170 (mm) | 4210 (mm) |
| H25D | 2.5 (t) | 500 (mm) | 2170 (mm) | 4210 (mm) |
| H25T | 2.5 (t) | 500 (mm) | 2170 (mm) | 4210 (mm) |
Optional Equipment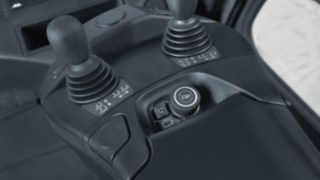 Linde Safety Pilot
In counterbalance forklift trucks, the use of the Linde Safety Pilot helps to avoid tipping accidents.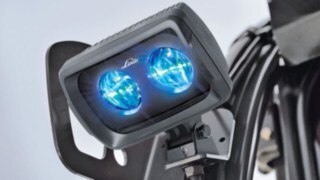 BlueSpot™
The Linde BlueSpot™ Enhances safety during operation as the LED spot makes the forklift truck noiselessly visible.
Get a Quote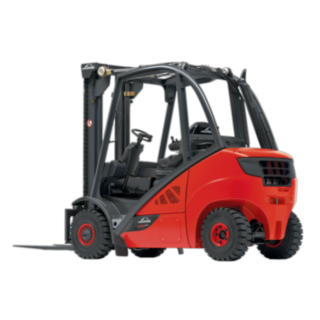 H20 – H25 EVO